InteraCTES
What is a Headhunter ?
April 28, 2023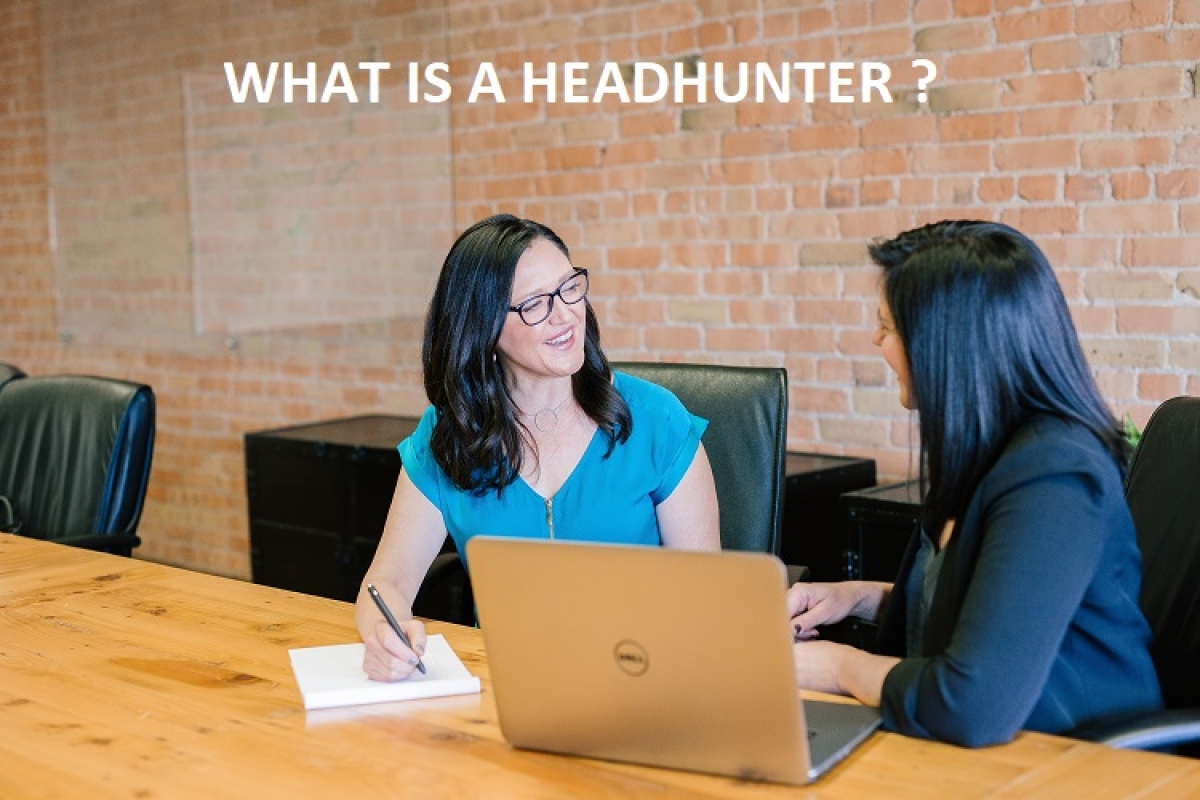 In commemoration of labour day, we wanted to celebrate our headhunters (also called executive recruiters) at CTES and the important work that they do for both organisations and candidates.
In our latest article, we talk more about what headhunters do, what sets headhunting apart from other occupations, and how the future of headhunting might look like.
What Do Headhunters Do?
Headhunters, or executive recruiters, can be thought of as expert matchmakers who bring candidates and organisations together based on their compatibility. They close the gap between the two by managing expectations and helping them to find common ground.

There are two main aspects to headhunting, namely, client management and talent sourcing. In client management, headhunters spend countless hours on business development, meticulously studying the ins and outs of their client companies. Aside from simply knowing what kind of position a company is looking to fill, it is also important for them to have a clear understanding of a company's organisational structure, leadership, culture, and work processes. In order to do this, they need to be proactive, innovative, and resourceful in the ways they connect with and learn about organisations.

Talent sourcing involves reviewing resumes, meeting potential candidates, and finding the right person for an open position. Beyond ensuring that a candidate hits the basic job requirements, headhunters also spend time connecting with candidates and evaluating whether their career needs, goals and working styles would be an appropriate fit for an organisation. While it can be rare to obtain a one-hundred percent match, they do their best to accommodate clients and candidates while also helping them to manage their expectations.
Why Choose a Career in Headhunting?
Unlike most professions where workers grow in their specific field, headhunting offers individuals the opportunity to be exposed to various industries. For example, a headhunter may not be trained in engineering, but they would have to know the specific differences between mechanical, materials, environmental engineering in order to source for the right talent for an engineering position. They take pride in being goal-oriented and curious individuals with a big appetite for knowledge. Our headhunters often comment that there is never a mundane moment on the job since they are always learning something new.

While pursuing a career in headhunting may have its challenging moments, it can be extremely fulfilling. Finding the best talent for an organisation is akin to laying down the building blocks for organisational success. This success ultimately helps companies to function effectively in providing their services and products. Furthermore, the interactions with candidates often times serve as a source of support, especially for those who may be going through tough times.
The Future of Headhunting
With the increasing usage of technology and Artificial Intelligence in organisational operations, many headhunters are growing concerned with where they stand in the midst of digital transformation. Some examples include the increasing use of pre-recorded video formats to replace face-to-face interviews, and the use of pre-defined filters to sift out candidates based on basic qualifications and requirements. However, the reality is that while some routine operations of the job can be replaced by technology, a large portion of headhunting involves an irreplaceable human component. From reviewing resumes to speaking with clients and candidates, headhunters are trained to read in between the lines and make inferences based on what may not always be explicitly mentioned on paper or during conversations. It would be difficult to substitute the years of experience they have under their belt for technology.

That being said, if you are a headhunter or are considering exploring this field, you need to be prepared to remain adaptable and innovative in these rapidly changing times. Resumes will start coming in in unconventional formats, candidates will have more untraditional career aspirations and expectations, and the needs of businesses will change drastically. This will be especially prevalent as younger generations of workers start to enter the workforce, bringing in new ideas and taking on more leadership positions. Approaching the role with an open mind as well as a willingness to use new strategies to adapt to various industry changes will be key.

If you are new to the idea of headhunting, we hope that this sharing has helped you to better appreciate and understand what they do. If you are interested in exploring a career in recruitment and headhunting in CTES, you can visit our website to learn more. If you are a seasoned headhunter or are currently in the recruitment industry, thank you for your hard work in helping both organisations and candidates achieve success. We know that there is a lot more to the craft than this brief article can encompass. From our team at CTES, we wish you a happy labour day!
CTES Career Preparation Programme
Effective Leadership