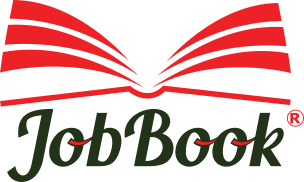 JobBook® has been created for job seekers so they can have a comprehensive overview of their career plans, career profile, and career options. Searching for a job is a layered process and can be overwhelming, but JobBook® provides guided and sequential steps on how you can get started!
In JobBook®, you will experience 11 dynamic sessions covering 3 different phases – Discovery, Research, and Strategize.
Phase 1: Discovery
Starting from the Discovery Phase, you will examine and note down your life and career goals so you can be on track with your ideal progression. Learn about your strengths and competencies so you can give your resume a boost and to excel in your interviews.
Phase 2: Research
In the Research phase, you will gain insights into the jobs, companies, and industries that you are interested to join around the globe, you will be amazed by how these knowledge can aid in your job search!
Phase 3: Strategize
Last but not least, in the Strategize phase, we work hand in hand with you to devise your unique job search strategies, weigh the pros and cons of each offer, and understand how you can benchmark and negotiate your salary against the rest.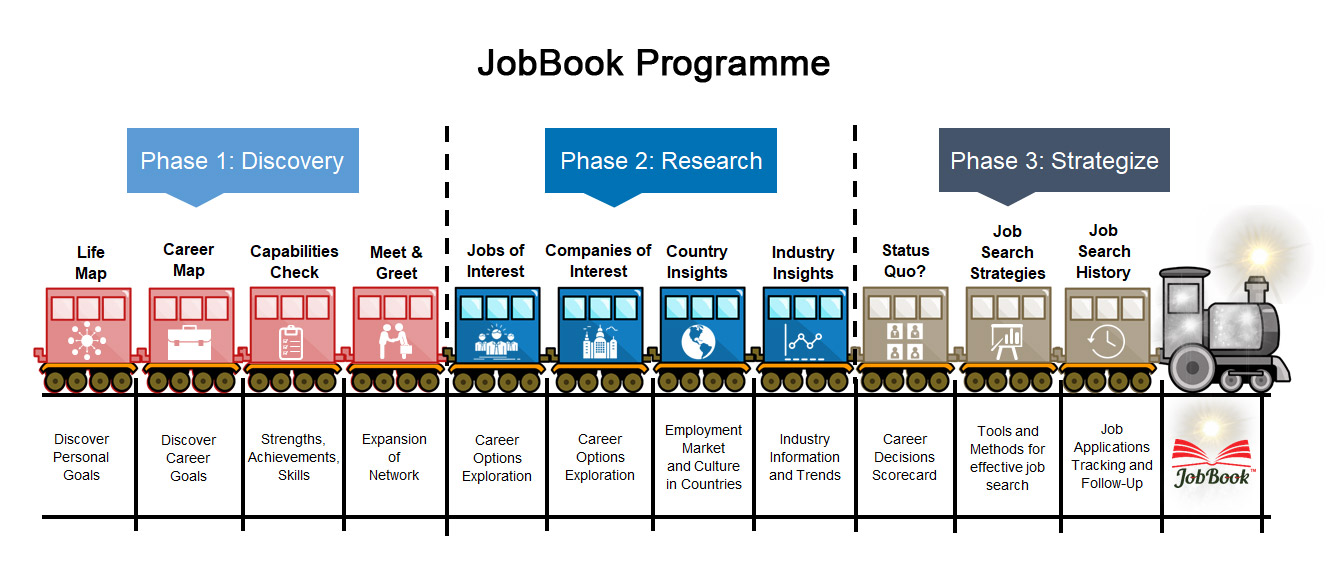 With JobBook®, job seekers can pick up the fundamentals, tactics, strategies, and tools required to excel in a job search and to make informed and appropriate career decisions.
Join us in the JobBook® journey today!