In CTESTM, we Combine Talents from different industries to Enhance your career Search. Our Collaborative Teams are Excellent reSearchers who are Committed Towards Exceptional Services.
CTESTM, the ultimate Consulting firm to place your Trust, Expectations and Support.
Technician (Contract)
Job No: 2318 | Advertised on: 2021-05-12 | CIC: Phyllis Yap | Reg. No: R1331540
Job Location(s): North (eg: Toa Payoh, Ang Mo Kio, Woodlands, Kranji)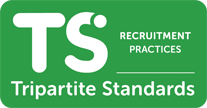 QUICK APPLY
BACK
We will try our best to reply all candidates within 7 working days.
~ Your hunt for the best begins with us ~